Del Pot Petit history is essentially the history of the Xercavins Simó family.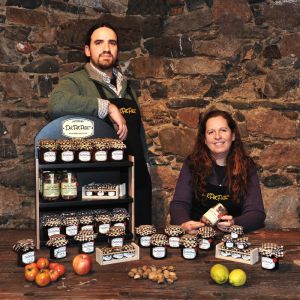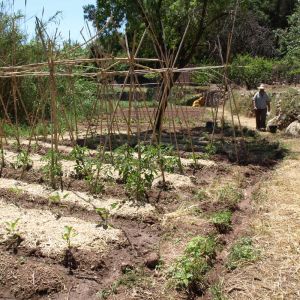 It is difficult to establish a beginning, because we have been preserving craft products all our lives. "We have always made jams, preserves and sugared almonds, all from the products grown in our garden mainly by Francesc, the father."
But let's go back to 2000, when we decided to cultivate again our crops of olive and almond trees located in La Vilella Alta (Priorat) in the Natural Park of the Serra del Montsant. This was a point that due to the concerns of entrepreneurs in Ponç and Montse (mother and son) finally resulted in the creation in 2009 of its own line of jams and craft products. And we thought that was indeed good jam, we called this "Del Pot Petit" (from the small jar).
In those years of development Ponç got a degree in Biology, and later attended a Master in Ecological Agriculture at University of Barcelona.
After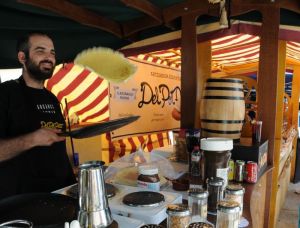 some years, in 2007 we finally certified organic our crops in Priorat. After this. in early 2009, we started our sugared almonds, according to the ancient family recipe, and we began tos sell it in craft markets. This motivated us, and then we started making jams from the fruits and vegetables from our farms also sell them at craft markets.
Seeing the success and the quality of products, and the interest of the shops in the area to buy it, we did a catalog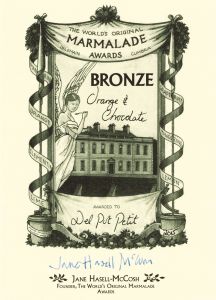 and began distributing our jams throughout Catalonia. And so we have followed since then, our efforts to provide a healthy product quality and deserved to be in Del Pot Petit.
In early 2015, after many markets and jams taken to many shops, our effort and talent was recognized internationally in the contest "Dalemain Marmalade Awards" in Cumbria, England. Competing with over 2,600 jams 21 countries, our Orange adn Chocolate marmalade won the bronze medal in the section "marmalades with interesting additions."
This success was repeated in 2017 with the Silver Medal again in the Orange Jam with Chocolate, and in 2020 with the GOLD Medal in the Seville Orange Jam and the Silver Medal in the Lemon with Mint.
We currently have a new catalog, which has improved the labeling of our jams, and in which we have included new varieties (which are being a hit!). Some of the most recent innovations have been Raspberry and Blueberry jam. We have also added a delicious range of pairings with amazing varieties such as Rose Petals and Olive Oil Jam.
We keep surprising you with the products that we can offer . Thanks for being part of our history!