Almonds
Almonds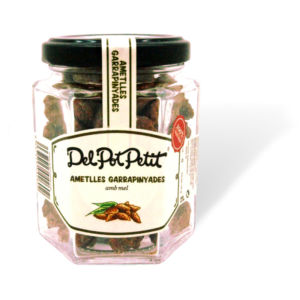 Sugared Almonds
Ingredients: Almonds, cane sugar, water and honey.
 The most genuine of our products is the real tradicional sugared almond, prepared according to the recipe of our grandmother. The secret is cooking at low temperature to avoid caramelization to get this crisp and very tasty flavour.
---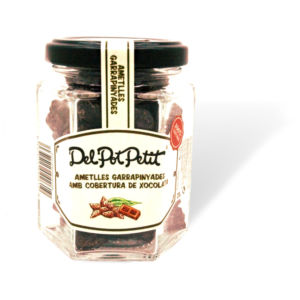 Sugared Almonds covered in chocolate
Ingredients: Almonts, cane sugar, water, dark chocolate and honey.
This is the modern version af the traditional sugared almons. Based on the same sugared almonds, we do the chocolate bath with 70% Cocoa Chocolate, one by one, in a handmade process.